Fundraisers
Total Exams:




Oct 1st - Dec 31st

2

5

4

6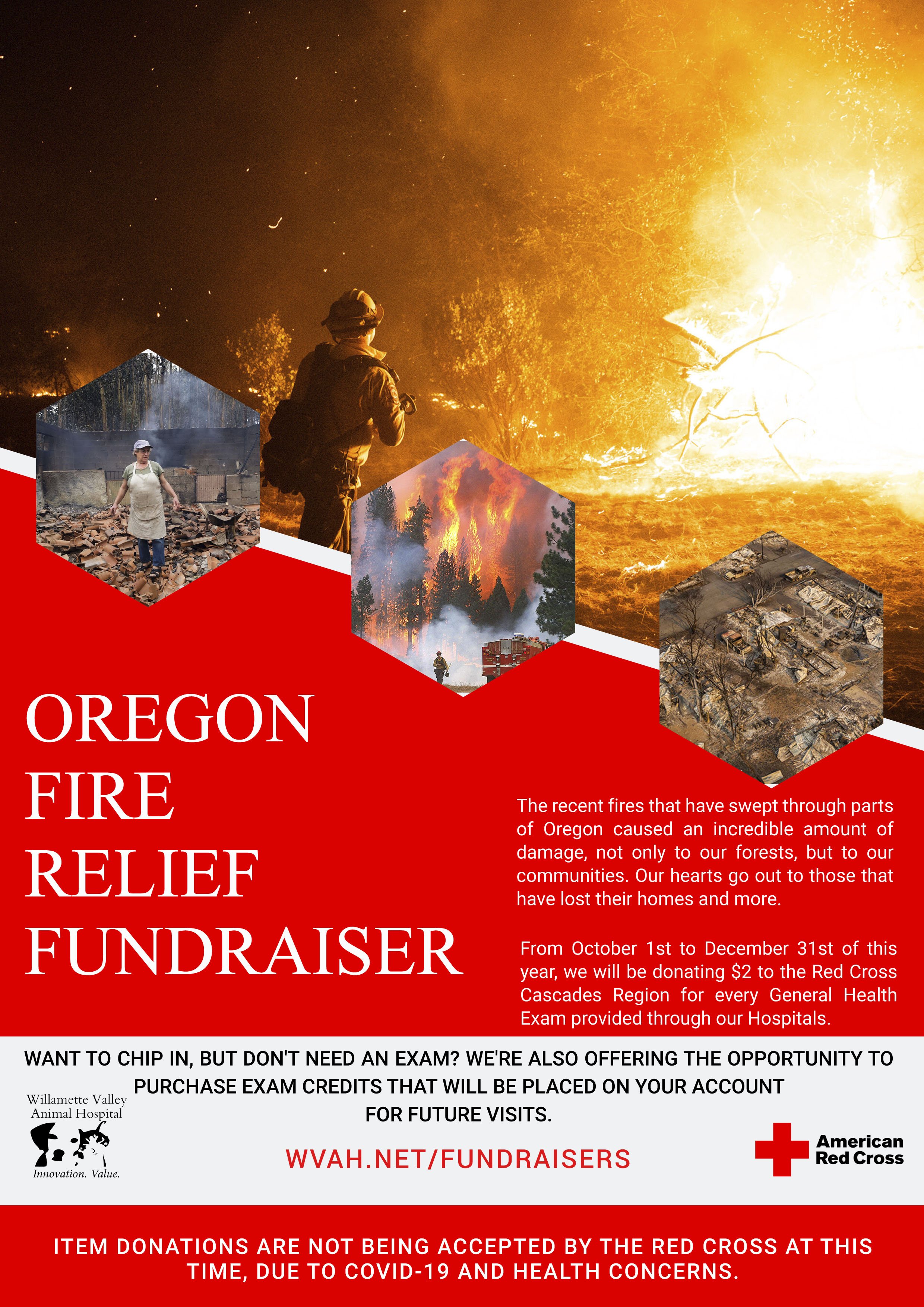 The recent fires that have swept through parts of Oregon caused an incredible amount of damage, not only to our forests, but to our communities. Our hearts go out to those that have lost their homes and more.
From October 1st to December 31st of this year, we will be donating $2 to the Red Cross Cascades Region for every General Health Exam provided through our Hospitals.
Want to chip in, but don't need an Exam? We're also offering the opportunity to purchase future exams that will be credited to your account and go toward this overall donation goal.
Item Donations are not being accepted by the Red Cross at this time due to Covid-19 and health concerns.